Site Reliability Engineer/Cloud Engineer job opportunity!
April 15, 2022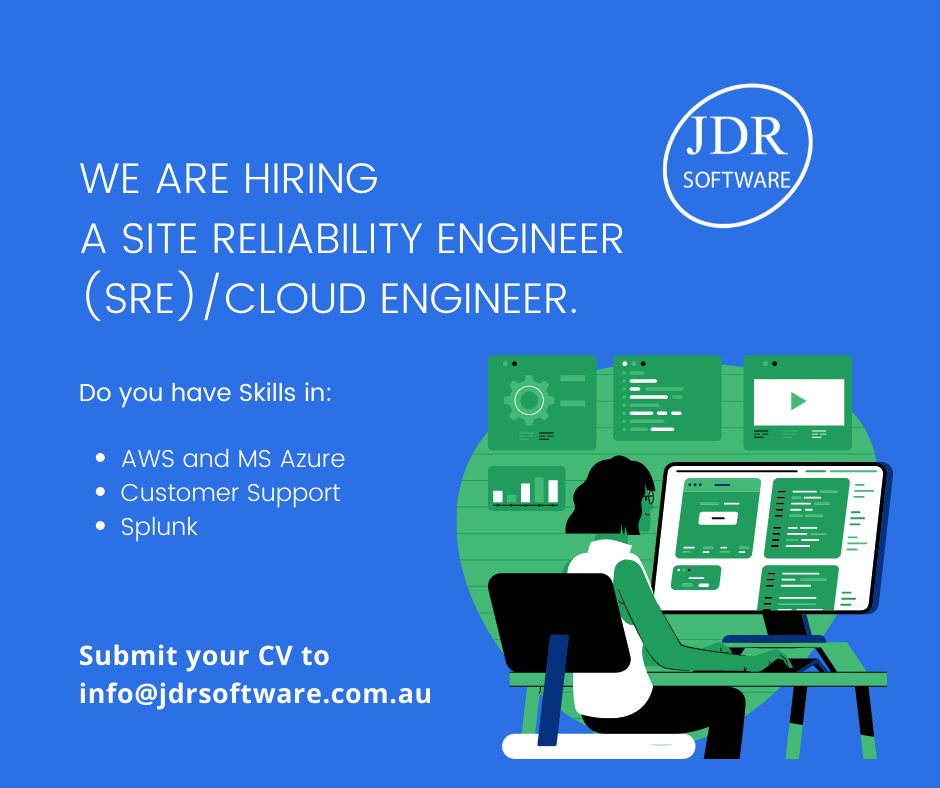 We are currently seeking to hire an experienced Site Reliability Engineer/Cloud Engineer to join our growing Dev Ops team.
Reporting to the JDR Software Dev Ops Manager, the Site Reliability Engineer will maintain and support products within the PLUS suite. They will also be responsible for the installation and management of JDR Software products in AWS and MS Azure. Other areas of responsibility include automating JDR Software processes and implementing Dev Ops processes including continuous integration and delivery within the organisation. The Site Reliability Engineer/Cloud Engineer will work with the JDR Software Technical Architect, Development team, Functional and Testing teams.
If you have experience with:
Amazon Web Services
JEE applications/servers (e.g. Apache Tomcat/Wildfly)
Java and an understanding of JVM systems
Linux systems and automation
Cloud automation, monitoring, build and configuration management tools
Python
We are hiring and we want to hear from you!
The ideal candidate will be an amicable, hard-working, motivated team player. You need to have excellent written and verbal skills.  You will be a self-starter with excellent customer service skills who is keen to learn new technologies and products whilst demonstrating excellent analytical and problem-solving skills.
Read more about the opportunity here and express your interest to join our team as our new Site Reliability Engineer/Cloud Engineer!
Duis aute irure dolor in reprehenderit in voluptate velit esse cillum dolore eu fugiat nulla pariatur. Excepteur sint occaecat cupidata.