Test Automation Engineer Job opportunity!
April 22, 2022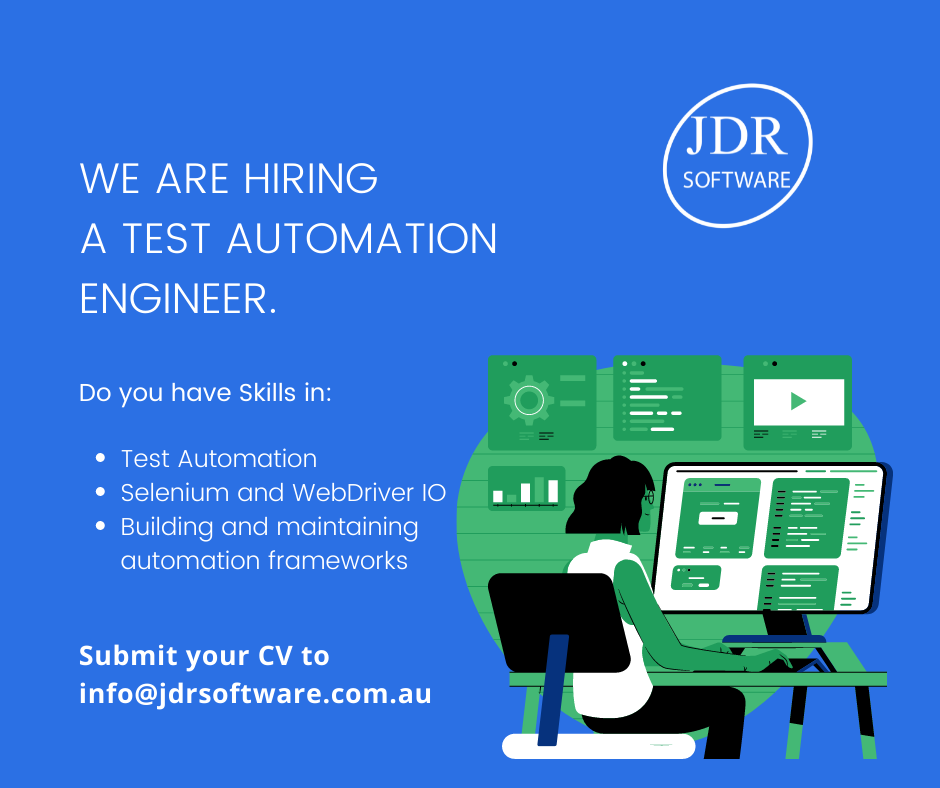 Looking for a collaborative, fun, energetic environment to showcase your Test Automation skills? Love problem-solving? We are currently hiring a skilled Test Automation Engineer who has demonstrated experience in this area.
Reporting to the JDR Software QA/Test Manager, the Test Automation Engineer will be responsible for creating and maintaining a well-defined and maintainable framework for the JDR Software automated test stack.
In this role, you will create and maintain the framework for the automated test stack and engage in creating the automated tests for the automated test stack. As a member of the JDR Quality Assurance team, you will work with the product teams, Development team and DevOps team. This is a highly collaborative environment which ensures our solutions are robust and efficient. Finally, you will help troubleshoot production issues if and when they arise.
If you have:
Hands-on experience with implementing testing tooling
Building and maintaining automation test frameworks
Experience with Selenium and/or WebDriver IO;
Knowledge of test automation across Node.js and React platforms
Experience in programming languages like JAVA/JavaScript
The ideal candidate will be an amicable, hard-working, motivated team player. Someone who is keen to learn new technologies and willing and able to mentor and train junior team members whilst demonstrating their excellent analytical and problem-solving skills.
Read more about the opportunity here and express your interest to join our team!
Duis aute irure dolor in reprehenderit in voluptate velit esse cillum dolore eu fugiat nulla pariatur. Excepteur sint occaecat cupidata.