Patrick Pleass Memorial Award – 2015 recipient
April 1, 2016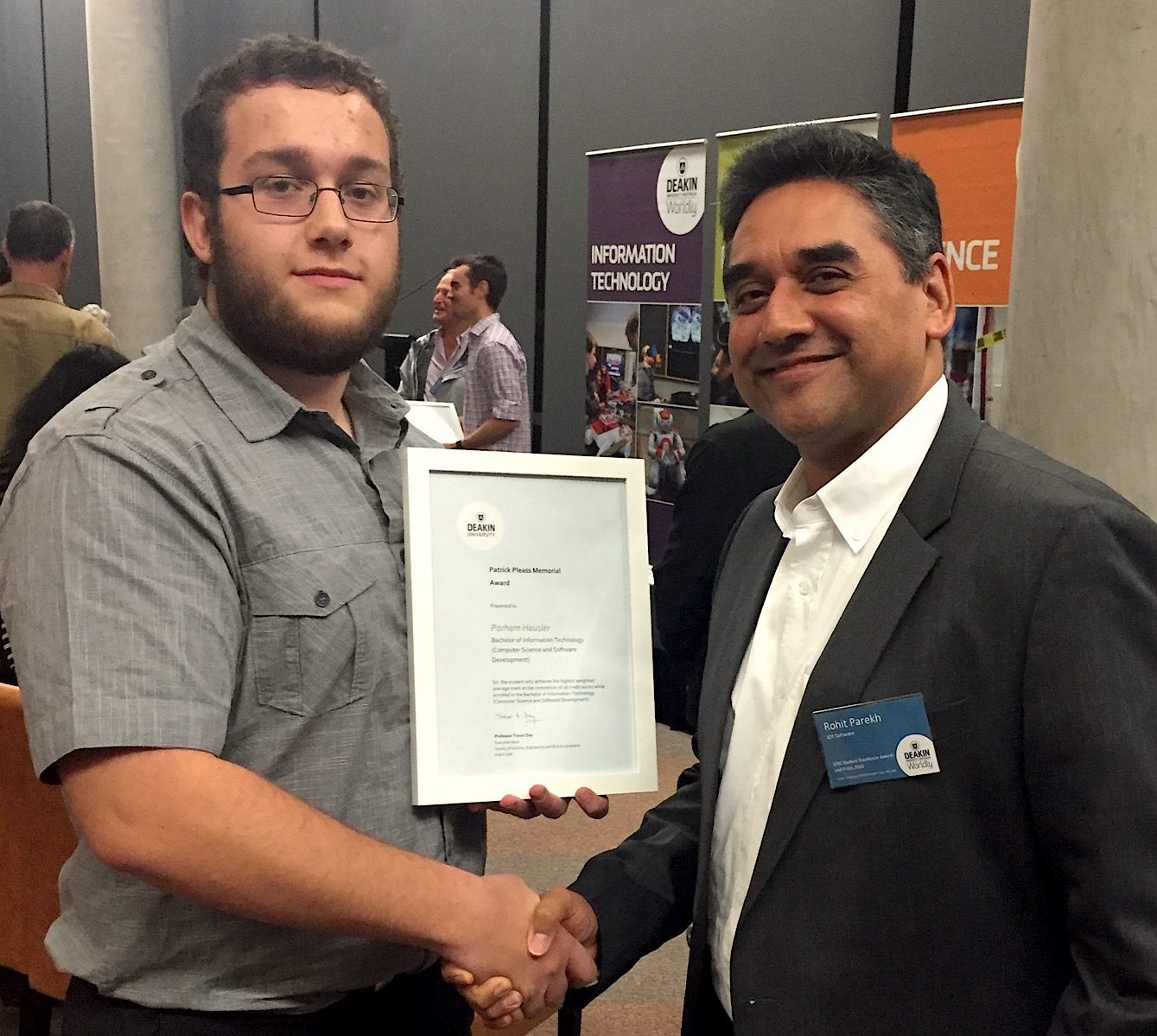 The Patrick Pleass Memorial Award was proudly presented last night by our CEO, Rohit Parekh. The late, great, Patrick Pleass, originator of the Allocate Plus suite of software, was a key contributor to the educational outcomes for Deakin IT and Computer Science courses. JDR Software has established this award in fond memory of Pat, and in recognition of excellence in the tertiary study of IT and Computer Science.
An award of $1000 is presented to the highest achieving second-year undergraduate student enrolled in an Information Technology degree at Deakin University.
The 2015 recipient is Parham Hausler (known as Paz).  Paz is originally from Horsham and now lives in Geelong. He has achieved great results so far in the Bachelor of Information Technology (Computer Science and Software Development) program at Deakin University.
Congratulations Paz! We wish you all the very best with your future endeavours!
Duis aute irure dolor in reprehenderit in voluptate velit esse cillum dolore eu fugiat nulla pariatur. Excepteur sint occaecat cupidata.